Sundry Spot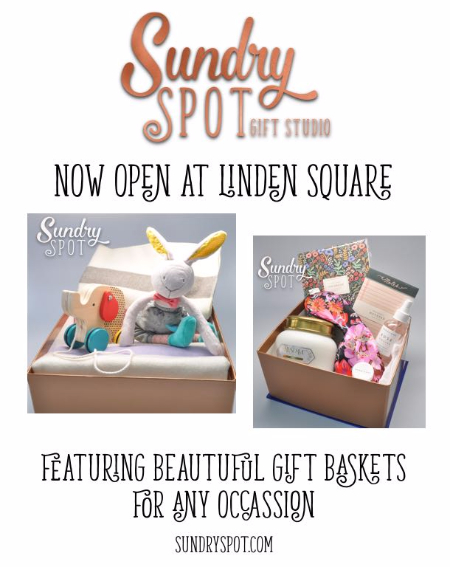 POP-UP GIFT STORE NOW OPEN Visit Sundry Spot Today!
Sundry Spot
Introducing Sundry Spot, the newest store at Linden Square.
Sundry Spot specializes in beautifully curated gift baskets, custom corporate gifts, and lovely gift items that are perfect for any occasion (custom baskets also available.)
Stop by and check out the pop-up store today! 
More deals from Sundry Spot
Phone

Hours

Mon–Sun 10am to 9pm

Location

200 Linden Street, Store L, Wellesley MA 02482

Website